Yoga Instruction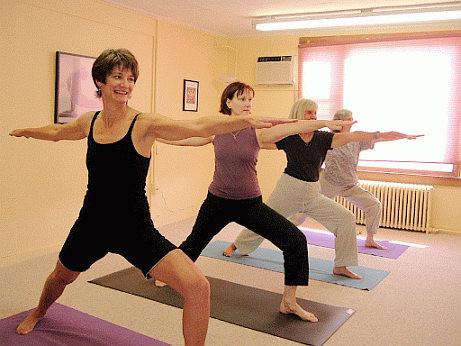 About Dean

Dean began the practice of hatha yoga in 1988 out of curiosity. This curiosity turned into taking a leave of absence from work to live in an ashram and study hatha yoga full time in 1992. After returning from the teaching residency Dean began what has been a continuous weekly teaching practice at the The St. Johnsbury Center for Well Being for the last 25 years.

Over the years as a result of studying with other teachers; Beryl Bender, Jonny Kest, Charles Matkin, Mark Whitwell, David Life & Sharon Gannon, Paul Grilley, Aadil Palkhivala and many others, Dean's class has evolved into a hybrid of many styles.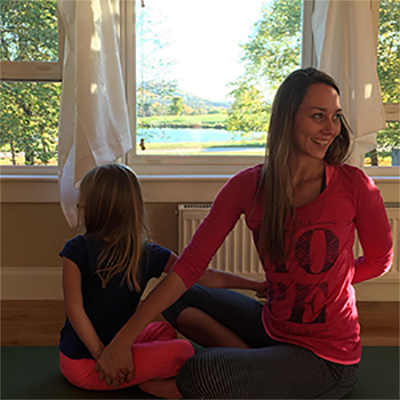 About Amanda

Amanda grew up in Northern Vermont skiing, cycling, hiking and generally enjoying the outdoors. After a skiing accident that resulted in multiple knee surgeries she became fully committed to a wellness regime that included Spinning and yoga. For her, it was not only a way of healing but a commitment to a healthy lifestyle. She became certified as a yoga teacher through the Shiva Shakti School in Maine in September of 2014.

Amanda has a BS in Wellness and Alternative Medicine through Johnson State College and is also a certified Spinning instructor via Mad Dogg Athletics. As a certified yoga teacher she loves sharing her passion for Spinning, yoga and general wellness with everyone.

Amanda feels that most people need some empathy and compassion in life and that she has the tools to offer them a safe place to explore finding their best possible self. Amanda truly believes that the body follows the mind and that if one can commit their mind to health and well being their body will follow.

One of her favorite quotes (although there are many) is,
"Whether you think you can or think you can't, you're right."
Henry Ford

Her belief in your ability to succeed is greater than your doubt.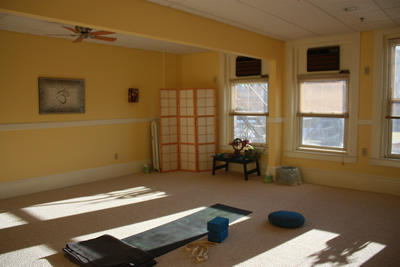 The class is physical but not so imposing as to intimidate newcomers to the practice. Dean maintains a daily practice and is studying and evolving both his personal practice and teaching on an ongoing basis.

Call 802-748-1516 or email me at:

yogidean@gmail.com

Yoga Schedule for August & September 2018


Monday Evenings with Amanda 5:30-6:45PM

No Class Labor Day, September 3rd
No Class Monday, September 24th

NEWS!! In July the Monday class will be taken over by Amanda Hussey. I'll be handing over the class after 25 years. I'll still be at my counseling office, and there may even be some new yoga classes in 2018. Watch this space for occasional Saturday classes that I'll come and teach.

Come in and meet Amanda. I'll see you in class!!

If you have unused classes less than a year old on a punch card and would like a refund, give me a call or email me and let me know.

Dean

MORE NEWS!!

I'll be teaching a class on
Saturday, September 15th

Thought a reunion class might be fun. New folks welcome too. Hope to see you.


---

"Each time you judge yourself you break your own heart."
    -Bapuji


---

"Yogic practice is about getting under the moment or activity."
    -Stephen Cope


---

"Without self-acceptance there can be no accurate self-observation."
    -Stephen Cope


---
 
"All spiritual journeys have a destination of which the traveller is unaware."
    -Martin Buber


---
 
"In the final analysis, it is wise to remember that in our vision of yoga, as in our vision of all things, we see the world not as it is, but as we are."
    -Stephen Cope
---
Click on the image below to go to
more information on Neurofeedback.